Monday – my god, it's Monday again! Where did the weekend go? No point in mourning the passing of days, I guess, so let's leave what was lost and look to the days that lie ahead.
My average week is not exactly shock full of cultural experiences, but this week will be a bit different from most. 2012's edition of the Uppsala Short Film Festival started today, and will show great short films in several of the city's cinemas throughout the week. I intend to see a bunch of them, and the one I look forward to the most is one I have already seen – The Fisherman.
"Following the death of Pake Walker, his son Pat climbs the high hill of Bull Na Mor, overlooking the Atlantic Ocean, to honour his father's memory and to contemplate a life spent at sea."
It's impossible to not empathize with Pat, but more than anything I was taken by the short film's charged atmosphere. It's a powerful experience. Simply amazing photography – which I very much look forward to seeing on the big screen – in dark blues and greys and silver, coupled with the sounds of the raging sea and an almost hypnotic voice-over by Pat himself as he talks about his life. You are invited to share Pat's relationship with the raw, intense, yet somehow soothing ocean for 22 minutes.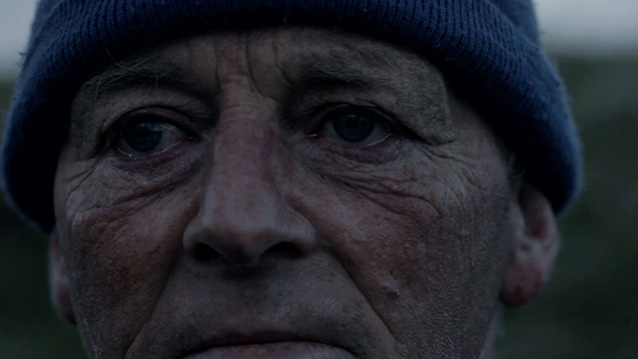 Lena has been part of the group selecting short films for the festival's programme, and I've happily ignored most of the DVD's she's brought home to watch. But after a few frames of The Fisherman I woke up from my iPad induced couch slumber, and sat up. The first thought that crossed my mind as the short ended was "I want to see that again". On Thursday I will.
To answer this blog post's first question; the weekend was sacrificed to the game Dishonored, which I finished yesterday. I have plenty to say about the game, and plan to do so in several blog posts, but for now I'll just say "play it, dammit". If you at all care about gaming, you need to play Dishonored.
On another note, I need to buy and play Xcom. Obviously.