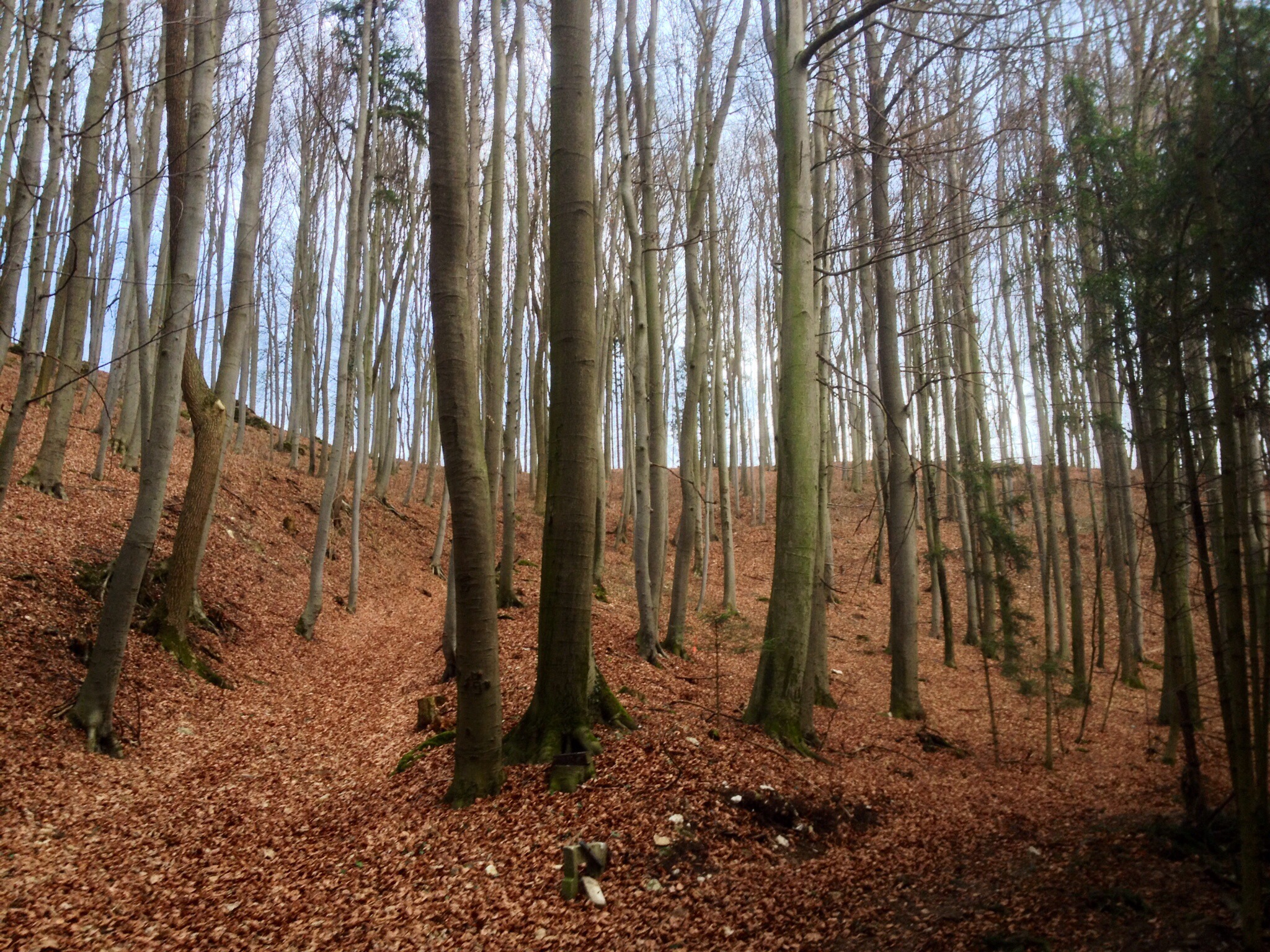 On Christmas day we took a walk through a Bavarian forest. It was a beautiful, clear day. The fallen leaves seemed like a coat, formed through an alchemy between old gold and new blood, gently placed between silver trunks.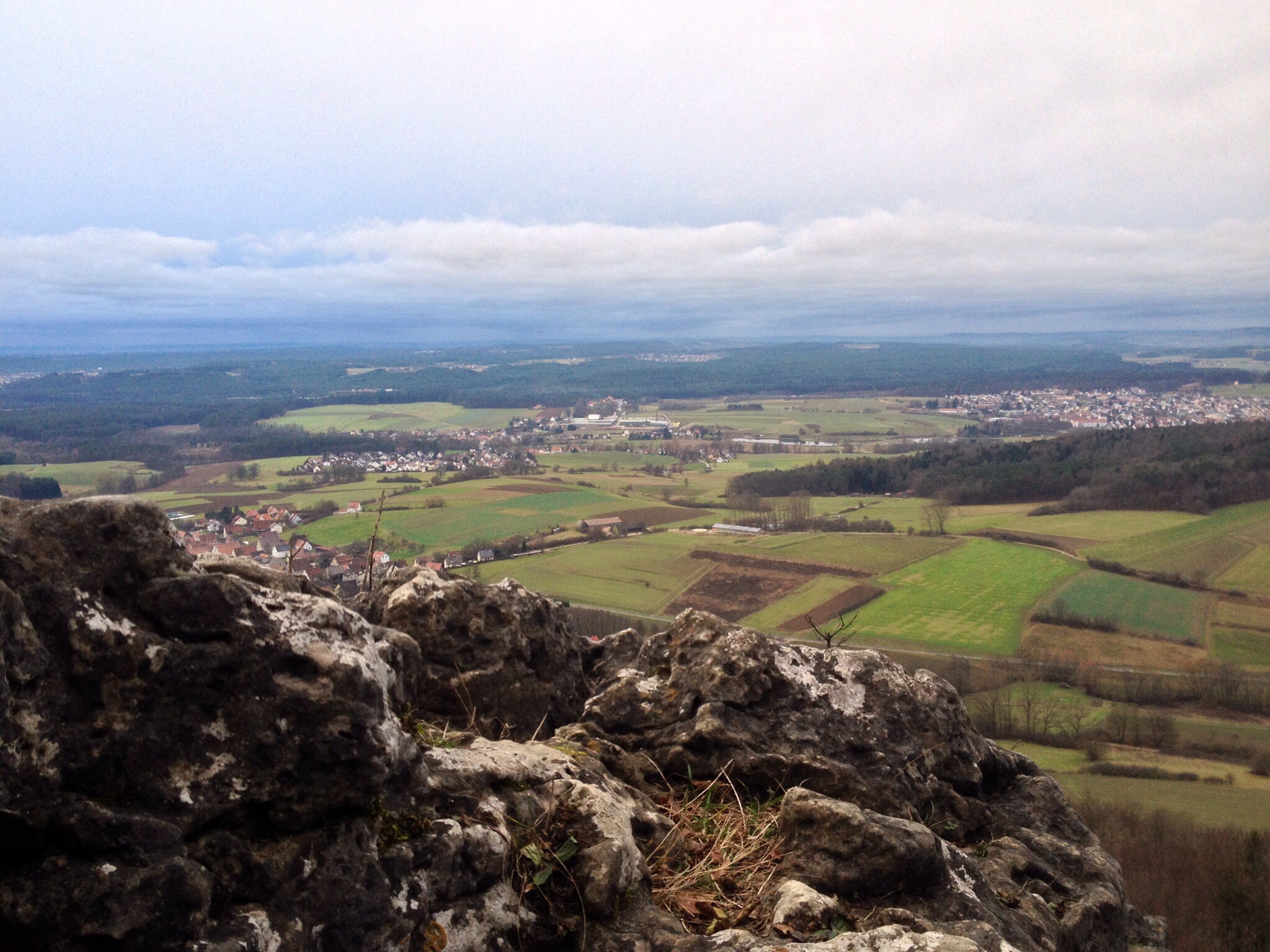 We climbed a mountain. Beneath us were Bavaria's countless fields and forests. Villages seemed to exist only in the cracks in-between, filling the small gaps no field or forest had yet claimed.
On top of the mountain, overlooking the villages, loomed crooked white cliffs. There they stood, watching generation after generation of the loved and the unloved fade in and fade out. Watching us.